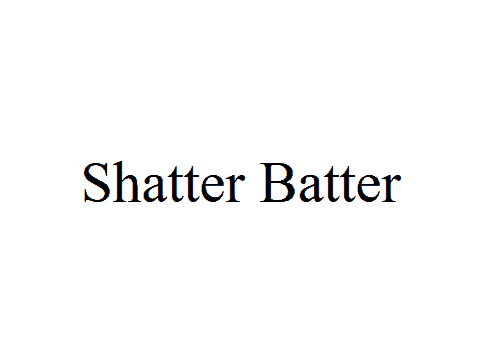 Verified Only
Guaranteed to Work!
If it doesn't you'll be refunded the discounted amount.
All
Guaranteed to Work!
If it doesn't you'll be refunded the discounted amount.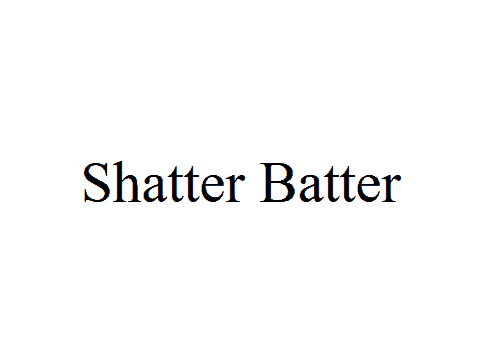 10% OFF sitewide Shatter Batter coupon code! Valid for all users.
We have copied SOC2020 and are taking you to Shatter Batter
Shatter Batter Coupon Codes
Shatter Batter is a flavored emulsifier that easily turns essential oils into a fine liquid that's compatible with your tank, drip, cartomizer diffuser system. Choose from a large selection of awesome flavors for an enjoyable and discreet herbal experience. It takes only moments to mix and stays mixed for later use. Included syringe makes measuring and transfer to your diffuser easy and mess-free.
Available for wholesale and retail. Not intended for use with substances that contain plant matter/botanicals or tobacco/nicotine. Must be of legal purchasing age in your area.
A great aroma therapy diffusion product for your essential oils.
---
About Shatter Batter
Shatter Batter a veteran and woman owned business based in Colorado Springs, Colorado. We have been a flavor house for years and have worked hard to bring one of the first products of its type to the market place.
Shatter Batter is an innovative product that allows you to take your Wax, and Essential Oils, dissolve your product into Shatter Batter and run it in your aromatherapy diffusor, drip, cartomizer or tank systems.
It is the perfect coming together of our product and and your essential oils and herbal products.
It only matters if it is Shatter Batter. The finest essential oil emulsifier on the market.
Batter UP and get your Shatter Batter.
---
Save money now with verified Shatter batter coupon codes!
---
Shatter Batter is an innovative product that lets you mix your herbal concentrates into this fine emulsifier to make a dank, flavorful Liquid that is compatible with your table top difusor/vaporizer, Tank and Drip kits.
Shatter Batter has worked with a flavor house that has years of experience in developing quality tasty flavors for Oils. We have combined these amazing flavors with our "magical" mix of proprietary ingredients to make the highest quality liquidizing agent for your product.
Shatter Batter will liquidize your fine herbal/essential oil Concentrates. It is not intended to be mixed with tobacco or other nicotine products.
You need to search no further to figure out how to make your own herbal oil. Shatter Batter makes this process extremely Fast, Easy and Cost Effective.
Shatter Batter works well with almost all concentrates but we advise against using products that have plant matter/botanicals.
Shatter Batter is highly discreet. You can use it pretty much when and where you want. The flavor and scent make for a more enjoyable experience for you and make it very hard for anyone around you to know what is actually in your tank.
---
Shatter Batter Features
No added Vitamin E
Is Easy to Use!
Can Be Mixed In Moments!
Works with Wax, Oil, Isolate, Shatter, and Butter
Great Flavor
Available for shipping almost anywhere on the planet.
Available Wholesale and Retail.
Stays Mixed.
Will Ship World Wide.
Is Legal Almost Everywhere.
Is Available Wholesale and Retail.
Must be 18 or Older to Purchase or Of Legal Age In Your Area.
---
People who shop Shatter Batter also like these stores