Save Money, QLOUD UP Coupon Code
***SAVE ON CANNABIS VERIFIED COUPON***
THREE WAYS TO LOVE
ALL THREE COILS INCLUDED. CHOOSING MADE SIMPLE.

---
CERAMIC DISQ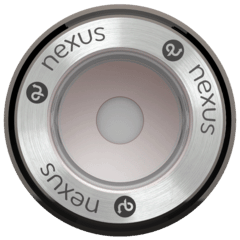 • Non-Combustion
• Balanced Heating
• Advanced Air Flow Technology
• Low-Temperature Capability
• Pure Flavor, Taste, and Vapor
• Deep-Seated Chamber
---
SINGLE QUARTZ
FLAVOR + CLOUDS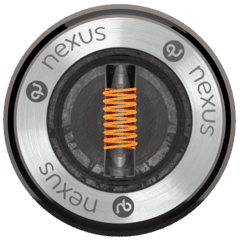 • Instant Heating
• Advanced Air Flow
• Deep-Seated Chamber
• Combination of Flavor and Power
• Crystal Quartz Chamber
• Single Crystal Quartz Rod
• Titanium Coil
• No Glues or Dyes
• Wickless
---
DUAL QUARTZ
FLAVOR + MORE CLOUDS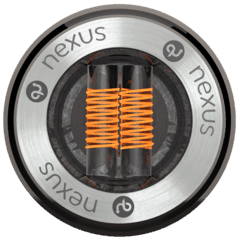 • Instant Heating
• Advanced Air Flow
• Deep-Seated Chamber
• Combination of Flavor and twice the Power
• Crystal Quartz Chamber
• Dual Crystal Quartz Rod
• Dual Titanium Coil
• No Glues or Dyes
• Wickless
---
WHERE STYLE, TECHNOLOGY AND TASTE INTERSECT.
Our flagship Nexus vaporizer takes the industry to new heights. The Nexus featuring three different atomizers, all interchangeable in one beautiful device. Inside out, the Nexus masters the balance between technology, performance, and beauty. We've done that by shattering the boundaries of what a portable vaporizer can really do.
---
CHARGING MADE SIMPLE.
Nexus packs a long lasting battery, but when you do need to recharge, you'll discover a micro USB port on the bottom of the pen — so there's no need to disassemble to power up.
---
TEMPERATURE. CONTROLLED.
Switch temperatures with ease. Toggle through it's three carefully selected temperature settings (340°f, 400°f, 460°f) with three clicks.
FEATURED IN
Why QloudUp Nexus?
It's simple. Priced the same, would you drive a Toyota or Beemer? No intents of taking any jabs at Toyota, but just an example. Let us start with why the name "nexus." The definition of the term "nexus" means the connection of 2 or more things; with that said, the nexus dab pen does more than just 1 thing.
Let's go through some of the major highlights and features about the nexus pen. For starters, dabbers have a bunch of personal preferences such as certain types and ways of medicating. If you're in the market for a dab pen of this type, please pay attention to detail and don't be fooled with all the main-stream advertising. With the nexus pen, you get 3 DIFFERENT types of coils that come included with every purchase. You get an ALL-Ceramic, Single Coil, and Dual Coil Atomizers…all cross-compatible with the nexus vape pen! So depending on the type of concentrate you're using, you can switch from one coil to the other depending on preference! This is just super rad isn't it? Wait, we're not finished! All the coils are super deep and can fit a ton of material. They're made with the some of the best quality components which in return prevent you from having to replace them frequently.
Our favorite part…the nexus pen features a 20-second drag!! No more having to re-fire your pen after the 10 seconds! This was so annoying – I mean come on, by the time the chamber heats up, it already takes about 5 seconds, and another 5 seconds the pen goes off!? That's a HUGE no, no for me! The 20 second drag feature is another crusher in our book of why the nexus pen is the BEST dab pen on the market today!
Another really cool feature that the nexus vape pen has is that you don't have to disassemble your pen to charge your battery! Jeez, I mean come on people – we all know how frustrating it is to charge one of your favorite toys and wait for it to finish charging. Well guess what? You can charge while you medicate now with the nexus pen! Comes with a super cool and sleek case that fits your battery, atomizers, mouthpiece, charging cables, etc. You can take this thing around everywhere you go – super convenient, discreet, and most of all – our favorite part is that the case is small enough to easily and comfortably fit your pocket. The battery has 3 different heat settings – all three carefully selected. Oh, and before we forget to mention, the battery comes
with a LIFETIME WARRANTY!
Always get the best Qloud Up Nexus coupon codes and more at the World's largest online cannabis coupon code directory, Save On Cannabis.
People who shop Qloud Up also like these stores