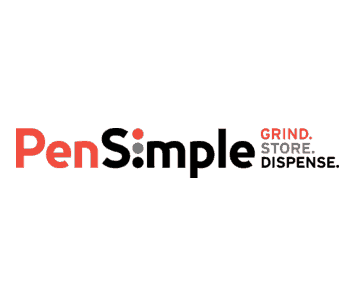 PenSimple Coupons
Shipped to You
Verified Only
Guaranteed to Work!
If it doesn't you'll be refunded the discounted amount.
All
Sorry, no coupons were found.
PenSimple is a revolutionary herb grinder and portable storage vault that makes your ground herbs accessible at the push of a button. Store up to 3 grams of your favorite ground herbs ready to dispense. Never experience sticky fingers or a spilled grinder again with the secure and efficient design of PenSimple.
Ergonomic and compact you can carry this device with you everywhere you go and get the perfect grind out of your cannabis every time.
This is a revolutionary development in the grinding industry as you can grind, store and dispense your marijuana all within the same device.  At the push of the button, you get a precise dispense perfectly into a cone paper for a joint, a bowl for the perfect hit, or into a vape without losing any of your herbs.
Precisely dispense your herbs at the push of a button.
Never suffer a spilled grinder again.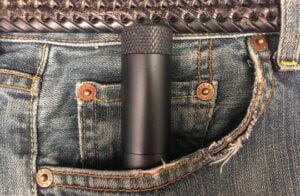 Portable and Secure Storage Travels with You.
NO STICKY FINGERS
NO MORE SPILLS
ADVENTURE FURTHER
A New Experience:
• Pack a bowl full of your favorite herbs in seconds with the simple push of a button.
• Unique vertical design provides increased storage and an improved grinding experience.
• Never suffer from a spilled grinder again, PenSimple doesn't have to open to dispense.
The Ultimate Herb Dispenser:
• Secure and portable storage protects your herbs and allows you to easily transport them worry-free.
• PenSimple is the only grinder that stores multiple grams of ground herbs ready at the push of a button.
• PenSimple can easily be used with one hand to get all your herbs exactly where you want them
Grind. Store. Dispense.
Always get the best PenSimple coupon codes here at Save On Cannabis.
People who shop PenSimple also like these stores