Save Money, HARMONY Coupon Code
The Best

 CBD E-Liquids

Harmony stands out in the CBD E-Liquid crowd thanks to our unwavering commitment to quality and expertise: Our CBD concentration and composition are certified monthly by independent laboratories. This level of quality and consistency is only made possible by the certified hemp grown with love and care by family-run farms that we have partnered with all around Europe.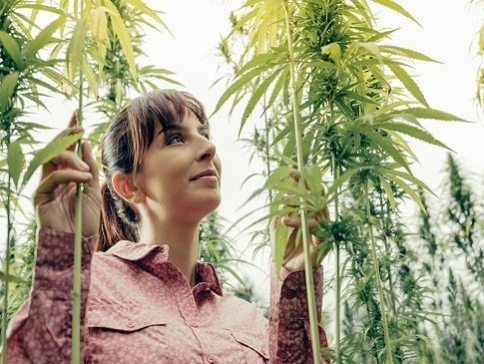 We are fanatical about improving life with Harmony.
Our first mission is to expand well-being through hemp, science, and intelligence. We're striving to create a world where everyone can use hemp to its full potential. We are pioneering the usage of cannabidiol (CBD) and terpenes, two legal components of hemp that have an extraordinary range of applications.
Hemp usage has been limited for the wrong reasons – Harmony unlocks the full potential of this plant for the world.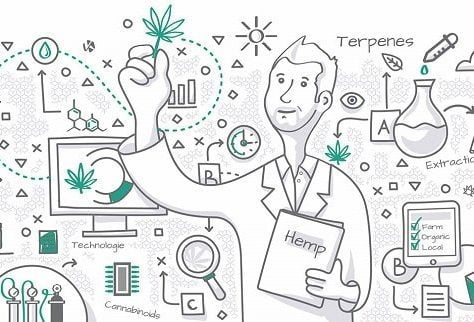 We are constantly exploring the frontiers of cannabinoid science, with the aim of creating hemp-powered products that are more efficient and affordable than ever before. We only use certified & legal hemp as a source of cannabidiol (CBD) and terpenes. Produced with a focus on quality control and sustainability, Harmony's products give you safe and easy access to the full potential of cannabinoids, anytime, anywhere.
Good To Know
---
What is CBD?
CBD is a legal, naturally occurring, non-psychoactive compound found in hemp. CBD has a very wide range of applications but does not get people "high".
Why do we love hemp?
Hemp is one of the most active plants on the planet with over 400 different active chemicals and we believe it deserves more research.
A message from Harmony:
Harmony is a pioneer in hemp, crafting innovative CBD products to bring the full potential of cannabinoids all over the world. Along with his team, CEO/founder Antonin Cohen developed Harmony after realizing the urgent need to expand access to qualitative cannabinoids.
Our Mission
Expand access to qualitative cannabinoids through innovative hemp products.
History
Hemp has an extensive history dating back thousands of years, and many scientific publications document the benefits of hemp and cannabinoids for a wide range of applications. Because of outdated clichés, the usage of cannabidiol (CBD) by the cosmetic, food supplement and pharmaceutical industries have been very limited. Harmony unlocks the full potential of this plant to the world.
Our Activities
Consumer Cannabidiol (CBD) Products
Harmony's Product Department creates botanical‐based cannabidiol (CBD) products for a wide range of applications, from e-liquids to food supplement and cosmetics. Hemp is one of the most active plants on the planet with over 400 different chemicals and we believe most people should use it daily for well being.
Cannabidiol (CBD) Products Distribution
Harmony's Distribution Department selects and controls the quality of an extensive range of cannabidiol (CBD) products from other companies. We make sure to provide only the highest quality, best-selling CBD products from our network of 620+ European distributors and retailers.
Cannabinoids Laboratory Services
Harmony's Laboratory Department helps our partners to unlock the full potential of hemp, locally. We offer white label, product design, organic raw materials, production quality standards & marketing expertise to boost cannabinoids access everywhere.
Cannabidiol-Based Pharmaceuticals
Harmony's Research Department is developing cannabidiol-based medicine, pursuing the approval of the European Medicines Agency (European Union) and FDA (USA) for drugs with specific indications utilizing cannabidiol (CBD) as the active pharmaceutical ingredient.
Vision
We strive to provide affordable access to cannabinoids and improve personal well-being in harmony with nature. We see a world where billions of people could benefit from cannabinoids, but most of them don't have a safe or legal way of using them. We at Harmony use science, nature and business as tools to improve the quality and accessibility of cannabinoids. Our goal is to support the development of a world where access to affordable cannabinoids is no longer a challenge, but a means of life improvement.
Founding Story
Antonin Cohen, the founder of Harmony, started to study the usage of cannabinoids in 2008 when he co-created the first non-profit organization dedicated to cannabis science in France. Since then, he has had the chance to work with world-leading cannabis scientists, entrepreneurs, and activists building up a strong expertise in design and quality control for cannabinoid products. After many years of researching, and several successful products launched, he's now dedicating his life to bring Harmony to the world, with a fantastic team of 25 people from 12 different nationalities.
Based in Barcelona, Prague, and London, Harmony is growing fast. Whether you're a distributor looking for new products, an investor looking for new opportunities, or a person passionate about what we do… get in touch!
Always get the best Harmony coupon codes and more at the World's largest online cannabis coupon code directory, Save On Cannabis.
People who shop Harmony also like these stores