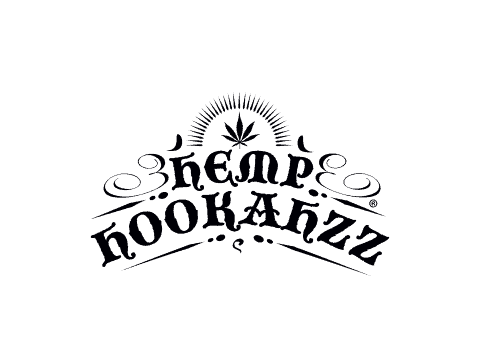 Hemp Hookahzz Coupons
Shipped to You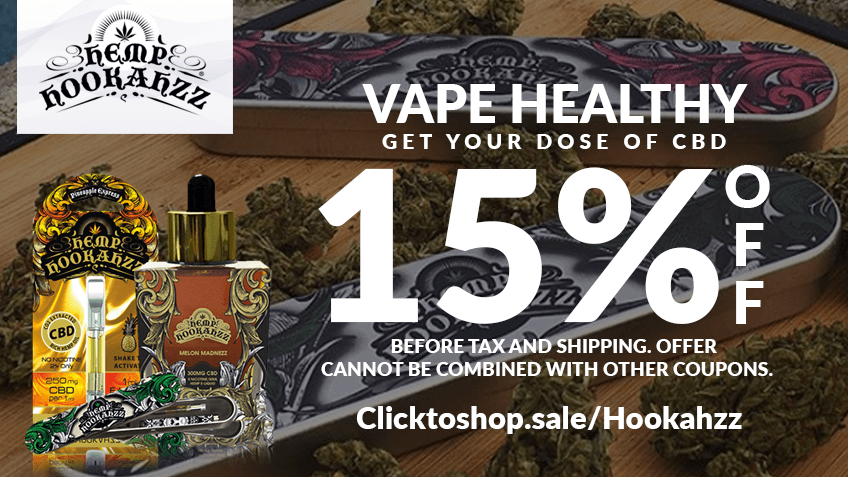 15% off site-wide Hemp Hookahzz coupon code! Get CBD vape e liquids and concentrates.
Shipped to You
Save Money, Hemp Hookahzz Coupon Code
At Hemp Hookahzz, our CBD e liquids contain the highest quality, full-spectrum Hemp CBD available, and are offered in a variety of sizes and strengths.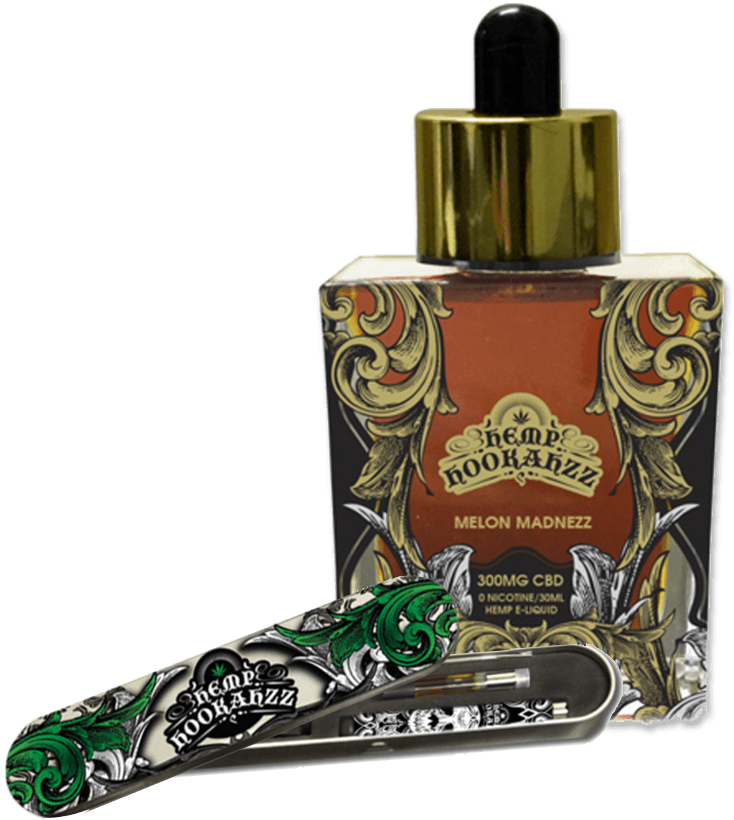 Vape Healthy.
Healthier, more affordable alternatives to smoking.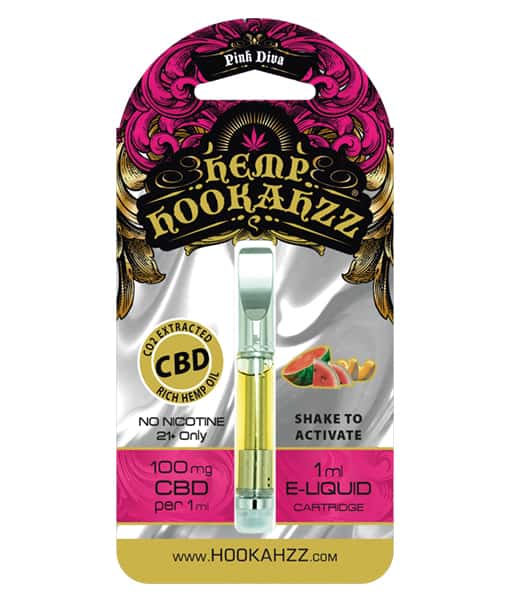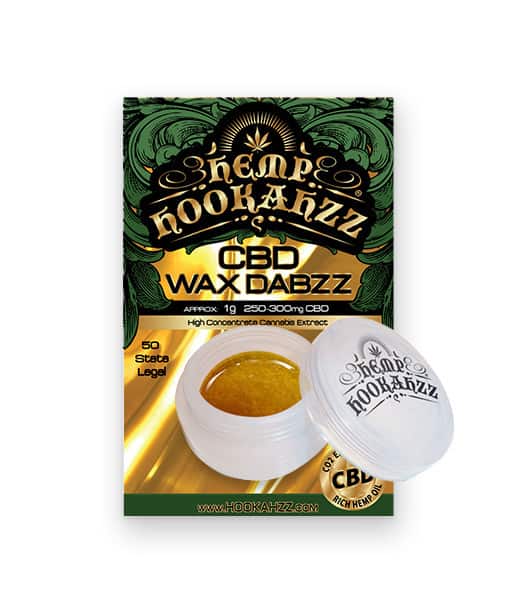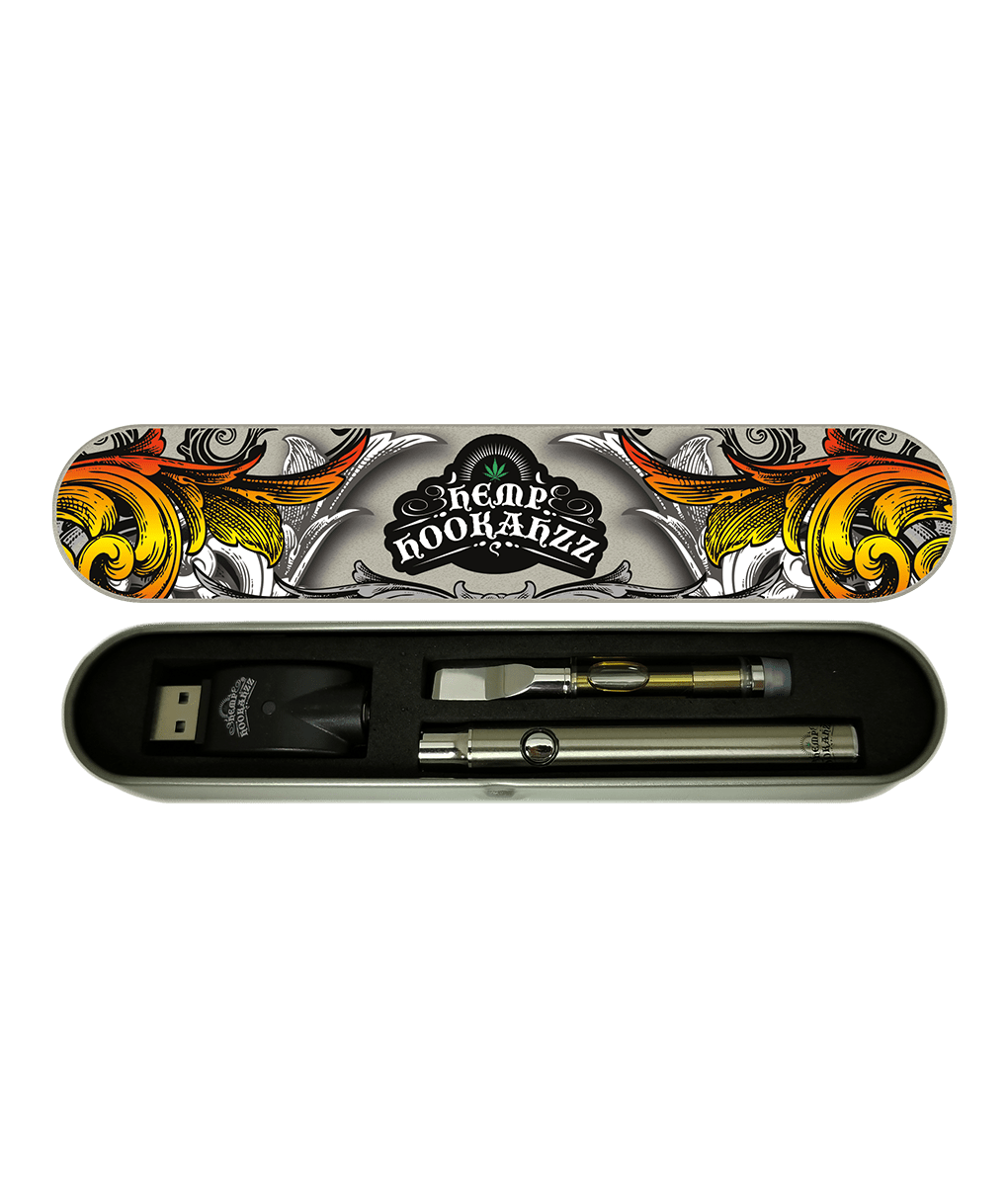 Save money now with Hemp Hookahzz coupon codes!
The Hemp Hookahzz Difference
Since their introduction in 2004, e-cig products have increased drastically due to their exclusion of harmful toxins found in tobacco products, and the unpleasant smell, ash, and second-hand hazards associated with traditional cigarette smoke. However, not all e-cigs are created equal. 99% of e-cig and e-liquid products today are made in China with no regulations. These products often include acidic, synthetic ingredients such as non-US food grade Propylene Glycol, and even carcinogens such as formaldehyde.
Made in a US-based FDA-approved facility.
USA natural-food-grade ingredients safe to eat.
Alkaline E-liquids.
Vegetable Glycerin based (NO PG added).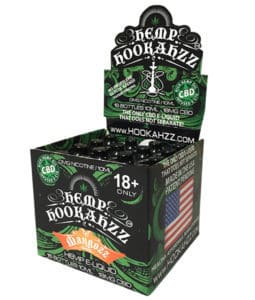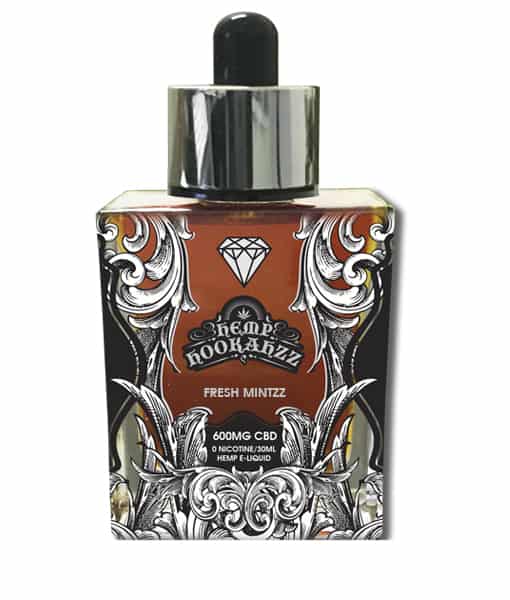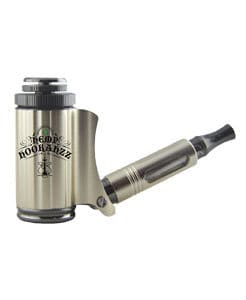 Do you know what's in your E-Liquid?
The electronic cigarette industry in the USA is not currently regulated. Many Vape Products on the market are manufactured in China with no quality assurance. Most E-liquids on the market are acidic and include added Propylene Glycol which is allowed in the USA only if it passes USP grade inspection. Unlike many of our competitors, Hookahzz does not add any PG to our products.
CBD Rechargeable Vape Kit 250mg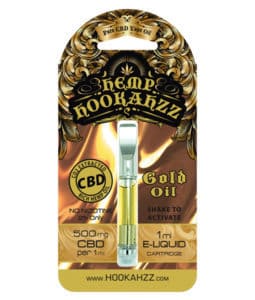 500mg Hemp CBD E-Liquid Prefilled Cartridge
300mg CBD Gold E-Liquid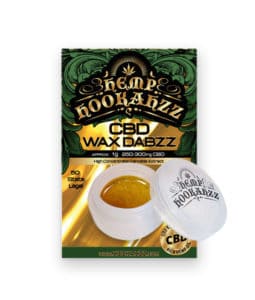 CBD Wax Dabs
Hemp Hookahzz CBD E Liquids Are the Healthy, Natural Alternative
At Hemp Hookahzz, our CBD e liquids contain the highest quality, full-spectrum Hemp CBD available, and are offered in a variety of sizes and strengths. Our flavor options include six of the best-selling flavors offered on the market and are also Alkaline Ph balanced. Our products contain no added propylene glycol!*
Ingredients: Hemp Hookahzz CBD e-liquid contains US food grade vegetable glycerin, natural CBD hemp oil, and flavoring. That's it! Our ingredients are simple, natural, and will satisfy any nicotine fix—with a refreshing taste and the added benefits of CBD.
Vaping CBD will assist in easing your anxiety and getting better sleep, which in return, in many cases, will boost a person's brain power and strengthen things like memory.
Why Choose CBD E-Liquid For Your E-Cig?
CBD, or cannabidiol, is a non-psychoactive component of cannabis and believed to be the most prominent, naturally-occurring cannabinoid with the greatest therapeutic potential. When you vape with CBD e-liquid, you will feel NO high. CBD is legal in the US and is considered a nutritional supplement under US law.
While Hemp Hookahzz cannot make any claims about CBD (due to FDA regulations), we can tell you that our CBD e-liquid is non-synthetic, and a natural constituent of industrial hemp oil. Our CBD e-liquid products are carefully developed under US regulation, and manufactured in a US-based, FDA-approved facility.
Our Natural Ingredients Set Us Apart, Our Delicious Flavors Set Trends!
Our CBD e-liquids not only provide the medicinal benefits of cannabidiol, they taste fantastic! Choose from the rich melon flavor of Pink Diva, mouthwatering tropical Mangozz, our top-selling Melon Madnezz, tangy and crisp Double Applezz, and the clean and cool Fresh Mintzz. Our Hemp Hookahzz CBD e liquids are the perfect companion to your Hookahzz Evod.
Hemp Hookahzz Guarantees Your Satisfaction
We have built our business on customer satisfaction, and want to ensure that you have the best experience with our CBD e-liquid products, and every quality product we offer. All Hemp Hookahzz products carry a 14-day retail customer satisfaction guarantee. For more information about Hemp Hookahzz, contact us! We'd love to hear from you. And—Vape Healthy!
*Unlike many of our competitors, Hookahzz does not add any PG to our products.
ABOUT HEMP HOOKAHZZ: WHO WE ARE
Hemp Hookahzz, LLC, is a grassroots company based in N. San Diego, California, specializing in CBD e-juice (cannabidiol). As one of the very first CBD e-liquid companies on the market, we also provide CBD wax/dabs, e-pipes, Evod e-cigs, and much more. At Hemp Hookahzz, we have your vaping needs covered!
Transparency is our core mission statement at Hemp Hookahzz. Our professional team of developers and technicians consistently strive to produce the highest quality, most affordable, and deliciously flavored CBD e-juice on the market. Hemp Hookahzz works tirelessly to ensure that not only are our customers satisfied, but also our employees. Vaping while in the office is not only allowed—it's encouraged! Constantly testing our products ensures a satisfying and enjoyable experience—for both our clients and our staff.
Mission Statement
Our mission is to provide the healthiest, most convenient and economically priced, premium alternative to regular cigarette smoking, an alternative that poses no harmful effects to the user or those around them. We strive to provide highly superior and one-of-a-kind product with an uncompromising commitment to quality. To provide products to assist those who want to quit smoking dangerous tobacco products, while increasing their overall health! We are also focused on providing continued education to the public as to the medicinal benefits and a wide range of therapeutic uses for CBD as an alternative medicine via vapor omitting devices, daily supplements, and other products.
Our CBD E-Juice Is Tested For Guaranteed Quality
Manufactured in the USA at an FDA-certified facility, our CBD juice and all of our vaping products are extensively lab-tested to ensure that our products contain:
All-natural Vegetable Glycerin (VG)
NO chemical fertilizers, herbicides, pesticides, or harmful chemicals
NO added Propylene Glycol (PG)
Only trace amounts of THC, making it federally legal in all 50 states
Are Alkaline pH
Hemp Hookahzz CBD e-juice ingredients are simple, natural, and satisfying with a refreshing taste, plus the benefits of CBD.
Our CBD E-Juice Sets the Bar—Our Customer Service Sets Us Apart
Hemp Hookahzz CBD e-cig juice sets the bar for industry standards due to its quality, purity, and level of CBD concentration. Our customer service sets us apart from other e-cigarette companies due to our professionalism, product knowledge, and integrity. Our team of attentive and friendly customer service reps have the skills to answer any question you may have about Hemp Hookahzz, and all of our products.
Always get the best pricing with Hemp Hookahzz coupon codes and more at the World's largest online cannabis coupon code directory, Save On Cannabis
Visit Hemp Hookahzz for more!
People who shop Hemp Hookahzz also like these stores