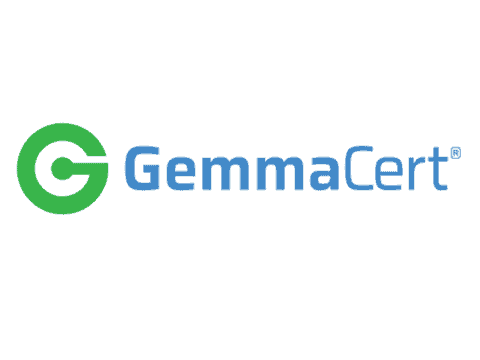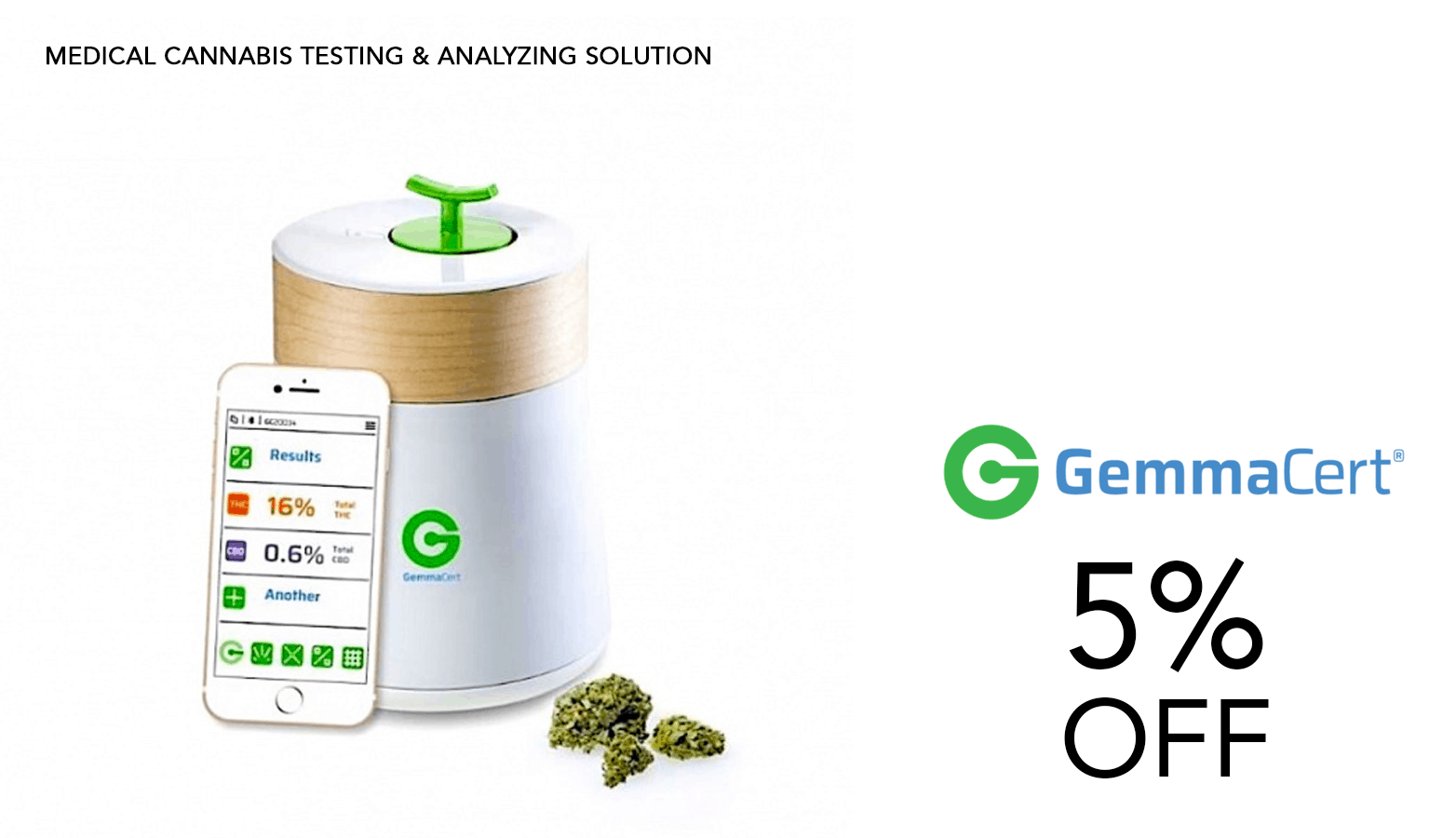 5% ($200) off cannabis testing device GemmaCert coupon! Know what's in your cannabis.
GemmaCert Coupon Codes
GemmaCert, established in 2015, is biotechnology diagnostics company that developed the world's first patented solution for quick, accurate analysis of cannabis/hemp composition and potency by non-destructive means. The company, which has a growing customer base in North America, Europe, Latin America, Africa, and Australasia, is set on improving the health and wellbeing of individuals and communities by setting the global standard for cannabis quality.
---
Simple, Sleek & Smart, GemmaCert Is The Must-have In-House Testing Solution For The Cannabis and Hemp Supply Chain from Seed to Sale
---
How It Works
GemmaCert takes the guesswork out of cannabis potency and composition –know what you are breeding, growing, buying, or selling.
GemmaCert's patented solution combines 3 state-of-the-art technologies widely used in the pharmaceutical and agricultural industries:
Spectrometry
Image Analysis
Machine Learning
Combined these deliver rapid, reliable, real-time results.
---
The GemmaCert Advantage
Easy-to-Use
No special skills needed to test like a Pro. Operate with your smartphone.
Saves Time
Results in under 5 minutes. Support real-time decision-making.
100% Non-Destructive
$0 Sample Waste. Test whole flowers without grinding.
---

Boost Profitability
Time your harvest right. Test biomass to make sure you get what you paid for. Regularly test your product in storage. Save on laboratory costs.
Specificity
Distinguishes between hemp
(THC content of less than 0.2%) and cannabis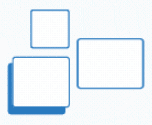 Flexible
Test whole cannabis flowers, ground flowers (trim), or extracts as needed
---
Our Mission
We are dedicated to improving the health and wellbeing of individuals and communities by setting the standard for cannabis and hemp quality.
---
Our Promise
We develop easy-to-use, reliable, eco-friendly, and validated solutions for cannabis and hemp quality, suitable for professionals and enthusiasts alike.
---
Our Essence
At our core, we are experts in plant science, analytical chemistry, data science and innovation.
---
Our Way
We work as a team to bridge the gap between technology and nature by innovation made accessible for industry and the public beyond the realms of laboratories.
---
GemmaCert Design Story
From the very start, we aimed to deliver a smart solution for analyzing potency, which was simple and sleek, for everyday use requiring no specific skillset for operation, and whose form gave little indication to the sophistication of the technology working underneath.
---
Save money now with GemmaCert coupon codes!
---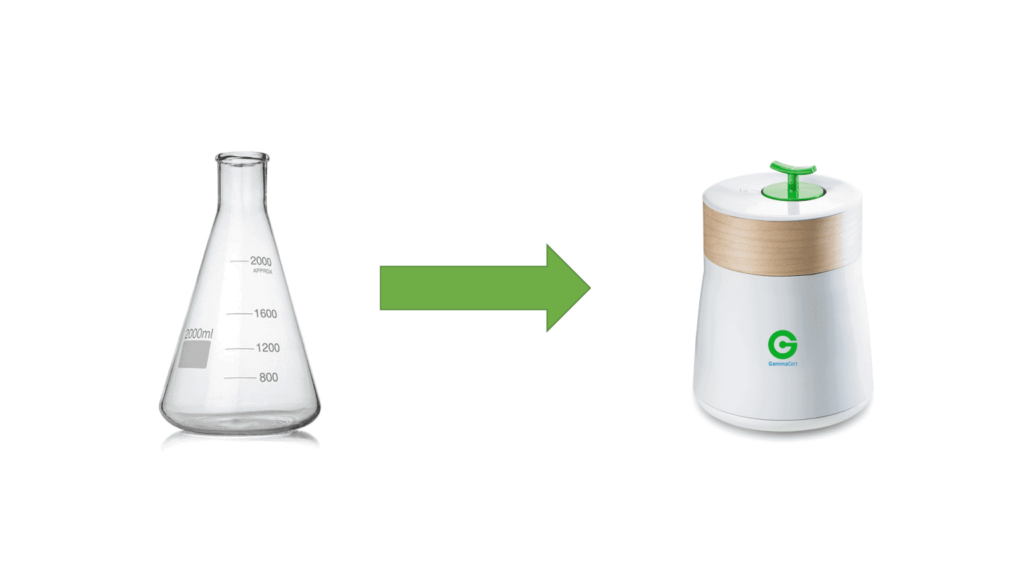 GemmaCert was to be bridge between technology and nature, making accessible the most esoteric realms of science to industry and the public. Using GemmaCert had to friendly and easy to use.
GemmaCert's designer and product development team worked in close collaboration to ensure the best possible user experience along with a well-defined product with aesthetic presence without sacrificing on performance.
Such intimate teamwork ensured that our designer had more leeway, giving him a wider canvas on which to create the desired attractive and useful man-machine interface.
For our designer, Eran Lederman, inspiration for the form came from GemmaCert's laboratory, crowded with test tubes, beakers, droppers, pipettes, funnels, and flasks. In his words:
"I eventually settled on a design influenced by the Erlenmeyer flask. I was attracted to this because it is an archetypical, well-known image recognized as belonging in a laboratory, just like one from which GemmaCert's technology evolved. The idea of filling this flask, not with chemicals or organic material, but with high technology and sensitive device was captivating."
---
There were three challenges during the design process. GemmaCert had to:
1- Be suitable across the value chain, from seed to sale, and even for home growers
2- Allow the coexistence of diverse organic material – freshly harvested, dried, powdered or an extract – with sophisticated, sensitive electro-mechanical and optical technology used for spectrometry and image analysis.
3- Enable a wide community of users to adopt an advanced technology with the help of a simple, reliable, easy-to-use device.
GemmaCert is operated by one, sole piece that would not be flush with the integral device and would be fashioned to imply a plant painted in a fresh, live green. Added to this, was the upper part of the flask / device, laminated with natural wood to amplify the feeling that the design was meant to evoke, a feeling connected with the culture of nature, wellness, leisure and quality of life.
GemmaCert, through its design, wants its products to be known for high performance, robustness, ease-of-use, and reliability.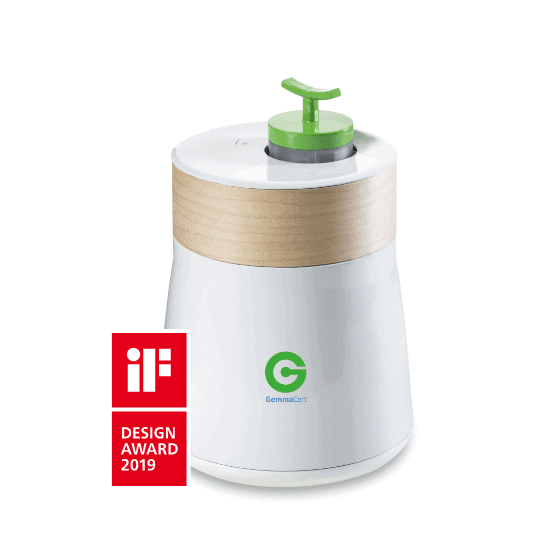 ---
People who shop GemmaCert also like these stores