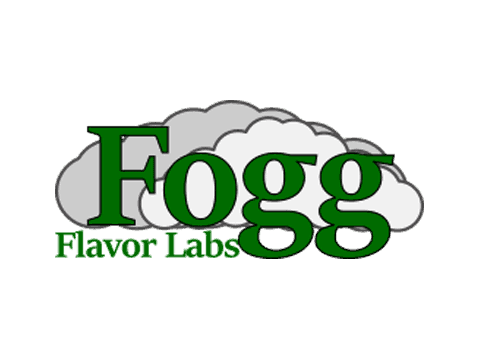 Fogg Flavor Labs Terpenes Coupons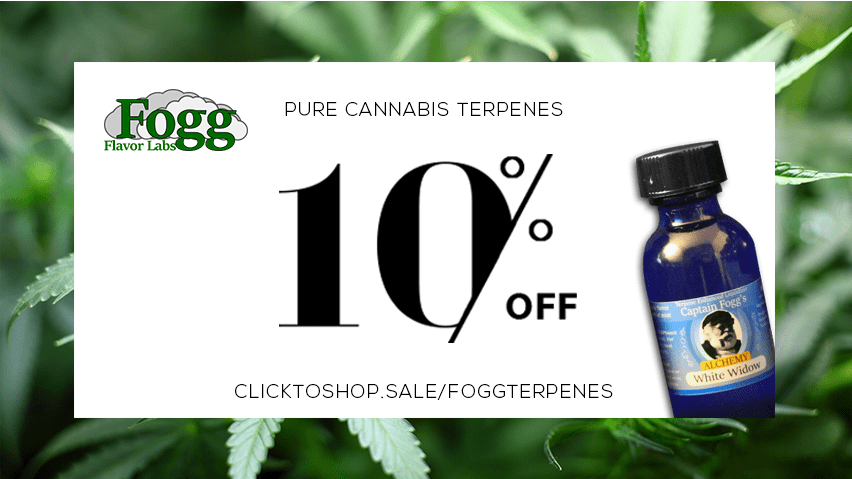 10% OFF pure cannabis terpenes Fogg Flavor Labs coupon code! Worldwide Shipping.
About Fogg Flavor Labs Terpenes
Save Money, FOGG FLAVORS Coupon Code
Ordering cannabis terpenes online is completely legal and a new exciting way to flavor and improve the taste and effect of terpene-poor cannabis products, it improves emulsification of extracts, and it can add flavor to bong- or rig- water.
FOGG terpenes profiles are based on terpene ratios of known strains. They use pure, steam distilled terpene isolates from natural plant sources, and recreate terpene profiles from popular and interesting strains. FOGG Terpenes are available in 1ml, 5ml, 30ml sizes and larger, as well as a flavoring for their Alchemy Liquidizer.
Terpenes are a large group of organic chemicals produced by a variety of plants. They generally have strong flavors or aromas and are often used by plants for defense against predators. You probably are already familiar with many terpenes such as limonene – a citrus terpene found in many products including food, pinene – a common pine scent, as well as many common fragrances.
Terpenes are also what give each strain of cannabis its distinctive taste and is partially responsible for what is known as the "Entourage Effect", which is the aggregate effect of all the various cannabinoids and terpenes in found cannabis.
Fogg Labs is focused on researching certain terpenes commonly found in cannabis:
Myrcene
Humulene
Caryophyllene
Alpha Pinene
Beta Pinene
Limonene
Linalool
Nerolidol
Geraniol
Delta-3-Carene
Ocimene
Alpha Bisabolol
Camphene
Terpinolene
Alpha Phellandrene
Pulegone
Gamma Terpinene
Eugenol
Citral
Terpineol
Valencene
Eucalyptol
Experience the joy of flavoring with strain terpenes with Fogg Flavors terpenes.
Fogg Flavor Labs was founded in early 2016 to provide terpene-enhanced products to improve the flavor and effect of herbal extracts. They aim to provide unique, flavorful, and effective products which are safe to use.
Gerald Azenaro is the founder and CEO of Fogg Flavor Labs, LLC. A veteran web developer, Gerald has been creating flavors for vaporization since 2010 and founded Fogg Flavor Labs in early 2016 to bring terpene enhancement to the public.
Always find the best Fogg Flavor Terpene coupon codes at Save On Cannabis.
People who shop Fogg Flavor Labs Terpenes also like these stores