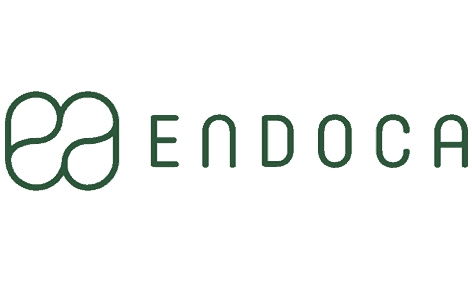 Unlocking The Secret Of Nature
100 % Organic Hemp Oil

5 star rating on Trustpilot See why people love Endoca

Guaranteed Accurate
Guaranteed accurate concentration (%) of CBD
Organically Certified
The hemp we grow is Organically certified
Quality Guarantee
Produced under parmaceutical control. Tested by 3rd party labs

CBD & Good health
Maintain a clear mind and active lifestyle with Endoca™ CBD hemp oil! – Hemp oil extracts have traditionally been used around the globe as medicine. A large body of evidence has indicated that the benefits of CBD hemp oil can relieve various ailments. Endoca maintains the biochemical equilibrium within the hemp plants to maximize the beneficial effects of its organic CBD oil.
Our unique methods allow us to extract all the beneficial components of the hemp plant.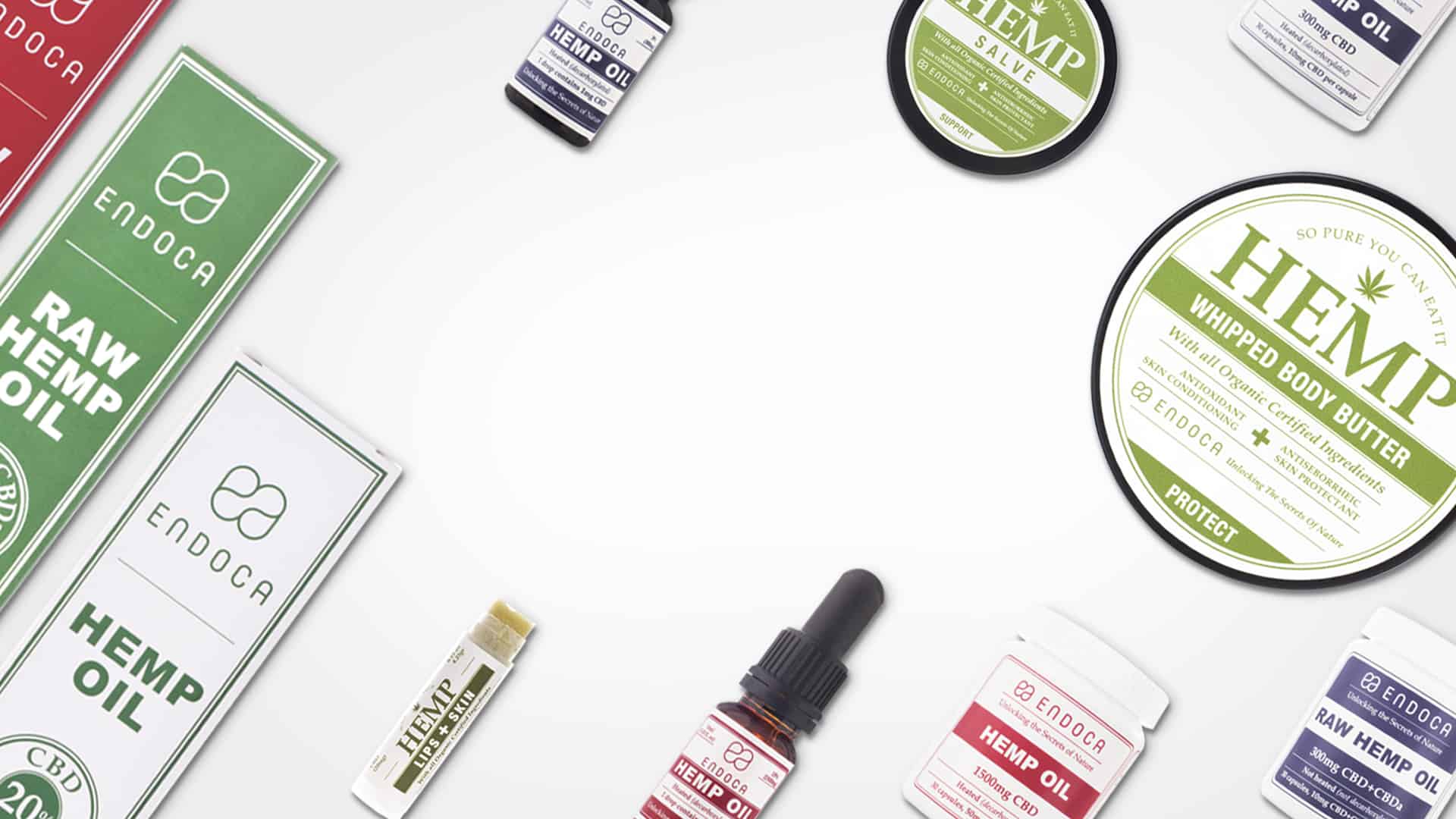 Why choose Endoca?
We create the highest quality, organic CBD oil available in the market. Our CBD oil contains high amounts of CBD (Cannabidiol), extracted using CO2 from the air we breathe.
Save money now at Endoca!
100% Certified
Endoca products are all organically produced and we control the entire process from seed to shelf. Because we have 100% control over the whole manufacturing process, we are proud to say that our CBD products are the highest quality you can buy.
Dedicated customer care
You need contactable customer service that can help you before, during and after each purchase and give you any information you need about the CBD products you are considering. Our dedicated customer care team is always available to you.
UN Awarded Hemp
Endoca applies 100% clean technology in all our manufacturing processes.We are proud to receive the UN award for 'Resource efficiency and Clean Production'. We believe that the future is sustainable and that we can contribute to the UN's vision of a greener and more environmentally friendly production method.
Lab-tested
At Endoca we believe in thorough testing. We test to ensure the correct percentages of CBD, but a good lab analysis also needs to check for pesticides and heavy metals, microbial organisms, fungus, mold, and other impurities to ensure the safest CBD product. Simple, transparent and honest.
Worldwide delivery
Endoca has it's own shipping and warehouse facilities, based in Germany from where most of our orders are dispatched. We also have a warehouse & shipping facility in California for all our US orders.

100% Organic
Why do we go that extra, organic mile? As a supplier to hospitals and a producer of pharmaceutical grade products, we have to have very strict quality control during the whole production process from seed to the final product.
About CBD (Cannabidiol)
About CBDa
What do our customers say about us on Trustpilot?

CBD never fails to help decrease my low…
CBD neve fails to help decrease my low back pain and neuropathic pain that goes with my spinal stenosis.

I would certainly recommend Endoca to…
I would certainly recommend Endoca to anybody suffering from chronic pain and stiffness, depression/anxiety, high blood pressure and general wellness. The delivery was so prompt and you can rest assured your taking a first-class product. It's only been a week but I can see the benefits already. Thank you Endoca.Looking forward to getting my life back.

Fast shipment and product as described
Fast shipment and product as described. Thanks!
CBD oil experts
At Endoca our primary focus is to research and develop innovative Cannabis extracts and hemp-based foods that can help to balance the human Endocannabinoid system making them accessible worldwide. We believe that through targeting the human Endocannabinoid system we can help many people on this planet to restore their internal balance.
We are dedicated to producing the finest and purest quality hemp products like CBD oil while never compromising on quality. Endoca also produces other cannabinoids as there are over 80 different in nature.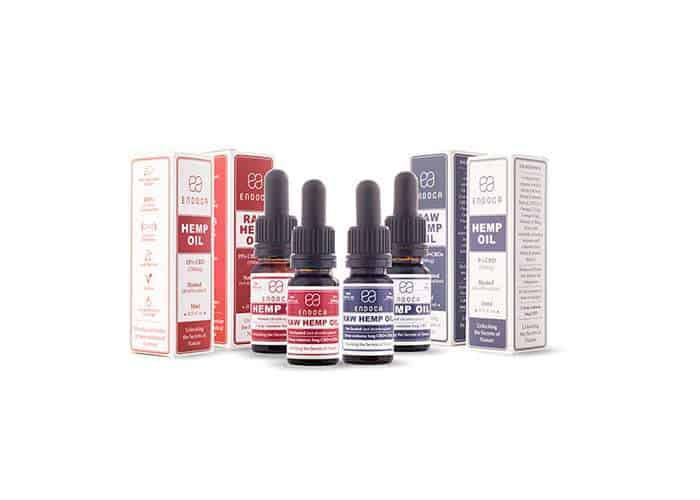 History of the CBD oil extracts
Henry Vincenty has been travelling the world for decades in search of suitable organic medicines. After decades-long research, he discovered that hemp worked as a cure for many common ailments. With a background in science, Henry Vincenty, the founder of Endoca, used his knowledge to extract the oil out of the hemp plant. The Vincenty family has long had a tradition in hemp cultivation and have produced the finest hemp oil in the world.
Hemp, also known as industrial hemp, is a strain of the cannabis plant containing low levels of tetrahydrocannabinol acid (THCa). The hemp plant has been harvested for its fibers and seed since it was domesticated as a crop 10,000 years ago. It is one of the first plants to be cultivated by man.
Be the change that you wish to see in the world
Mission
Endoca has always believed that in order to make the world a better place, we have to lead by example. At Endoca, our mission is to prove that humanity can live in balance without having to poison ourselves and the world around us.
Vision
Create the largest Charity Organization in the world.
Create a program that will help people to change their lifestyle, learn how to balance the body and live in harmony with nature and each other.
Work as an example to all industries showing that it is possible to build a successful business that is 100% sustainable and in balance with nature.
In Practice
Endoca makes products from certified organic Cannabis (Hemp) plants, grown and cultivated without herbicides or pesticides. We have our own seed bank and breeding program, we don't just grow the plants ourselves but also harvest and process them under very strict Endoca quality control programs. Besides that, we use the equipment we have built ourselves as hemp has long been forgotten and everything has had to be reinvented.
Being kind to the environment is extremely important to us, thus our harvesters run on waste oil from the food industry. Our production methods are also clean as we use CO2 from the air you breath and do not require the use of chemicals or solvents. This allows us to attain an exceptionally high level of purity in our hemp oils.
Your health and the health of the environment are our first priorities. Anything leftover from the production we use as cattle food as it contains small amounts CBD and reduces the need for the use of antibiotics. Any waste we can't make use of is converted into biogas, which can be used to make electricity or heating.
We are working hard on the establishment of a sustainable village surrounding our manufacturing site that's 100% sustainable and independent, a place where organic food is grown and everything we need is produced in the village. We'll go further than just being 'organic' – real permaculture principles are being implemented to ensure maximum sustainability.
We are currently developing our own packaging using hemp fibers to reduce pollution caused by paper and the plastic production processes. The inks and dyes we use will also be completely natural products.
Our next big step will be the use of solar energy as a sustainable source of electricity for our facility. We want to prove that 100% sustainable practices work, and we want you to join us in our quest to make the world a healthier place.
Endoca Food Forest
Welcome to our food forest.
The sustainable food production and agroforestry system based on woodland ecosystems, incorporating Herbs, nut trees and vegetables. The Food Forest is a 5 hectare property in Mountains of Barcelona where we grow fruit, nuts, grains, vegetables and hemp.
Herbs, Berries and vegetables are 4 times more powerful compared to regular crop. Contain more of the powerful antioxidants and vitamins and minerals. Have a more intense flavor
We have created a new organic standard Due to the fact that we grow in the virgin forest, the soil which is rich in minerals nutrients and microorganism provides plants with optimal conditions that normally is not present.
We call it 100% organic because that's what it is. We use no chemicals and do not mix our products with anything that's not organic.
When you buy products with organic certification you can never be sure they're 100% organic. Few people know but there is a law that says the product you make can be mixed with non-organic compounds. Different percentages are accepted in different industries.
companion planting
The basic idea behind companion planting is both simple and sensible: many plants grow better near some companions than they do near others or when alone. By itself, it will not work miracles, but applied in a well-maintained garden, it can produce startling results. It can drastically improve the use of space, reduce the number of weeds and garden pests, and provide protection from heat, wind, and even the crushing weight of snow. In the vegetable garden, all this adds up to the best thing of all: increased yield.
Your trust is important to us
We have been producing hemp extracts for 10 years. We consider ourselves to be more of a grassroots movement than a company as our main concern is to make the world a better place. We are well known for our high standards and will continue to keep them. In that you can trust.
Gene bank
The location is home to a hemp gene bank with over 1000 varieties of hemp containing CBD that we grow for research purpose. We also work hard on preserving old and wild seeds of vegetables and herbs as we believe biodiversity is the future and that the new generations will want to produce that has flavor and not just shelf life.
Always get the best pricing at Endoca and more at the World's largest online cannabis coupon code directory, Save On Cannabis
Visit Endoca for more!
People who shop Endoca also like these stores