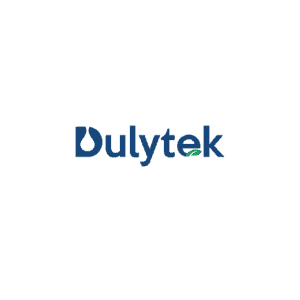 Save Money, Dulytek Coupon Code
Dulytek Equipment has been designing, manufacturing, and distributing solvent-less cannabis extraction presses and related accessories for individual consumers and businesses such as experimental laboratories, processors, herbal stores, growers, breweries, dispensaries, and others since 2015. We build rosin presses that are easy to operate, innovative, affordable, lightweight, and reliable so that our customers can keep on running them day and producing high yield day after day. No matter if it is a hydraulic, pneumatic, electric, hybrid, or manually-powered rosin press, at Dulytek, we strive for quality workmanship and stand behind our products with pride. If you have any questions about our products, please feel free to reach us at [email protected]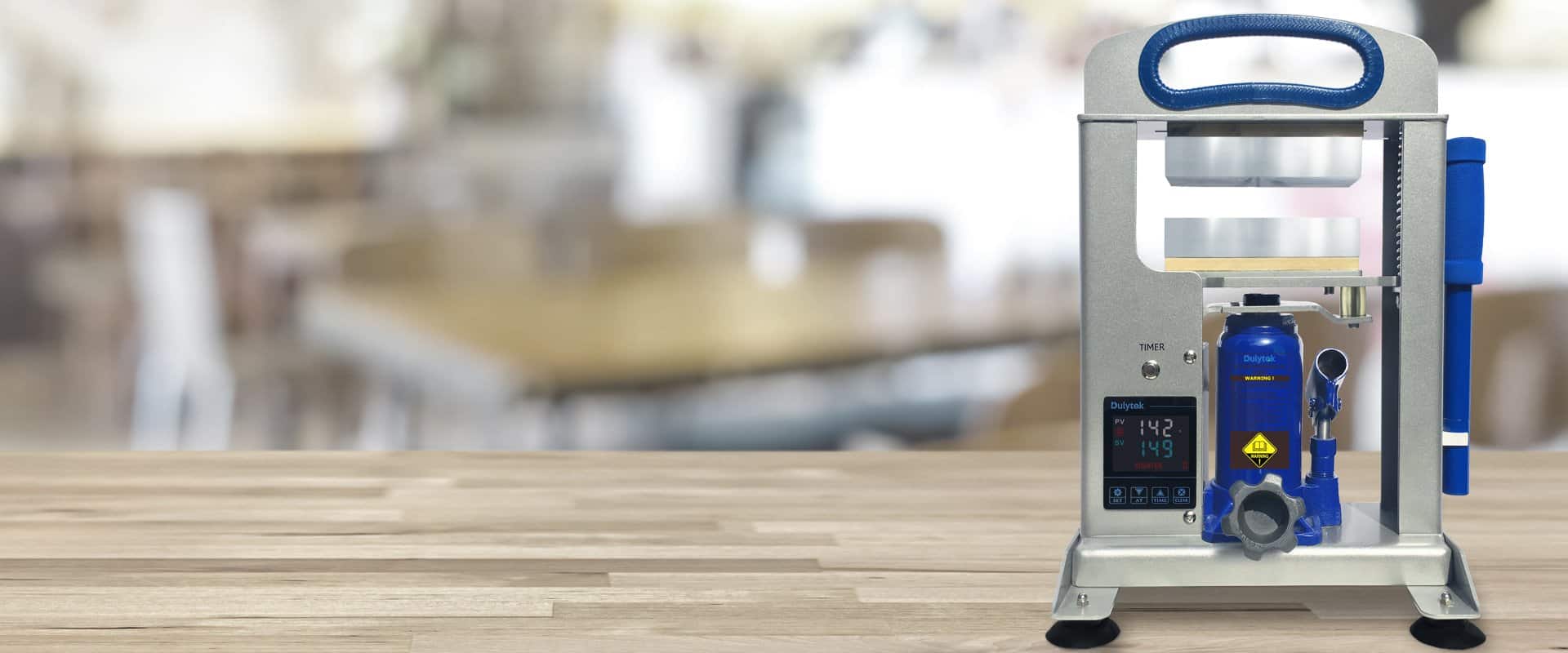 New DHP7
Hydraulic Press
Great for all level enthusiasts, the press is activated by simply pumping up its handle to apply 7 tons of force to the 6 x 2.5 inch plates.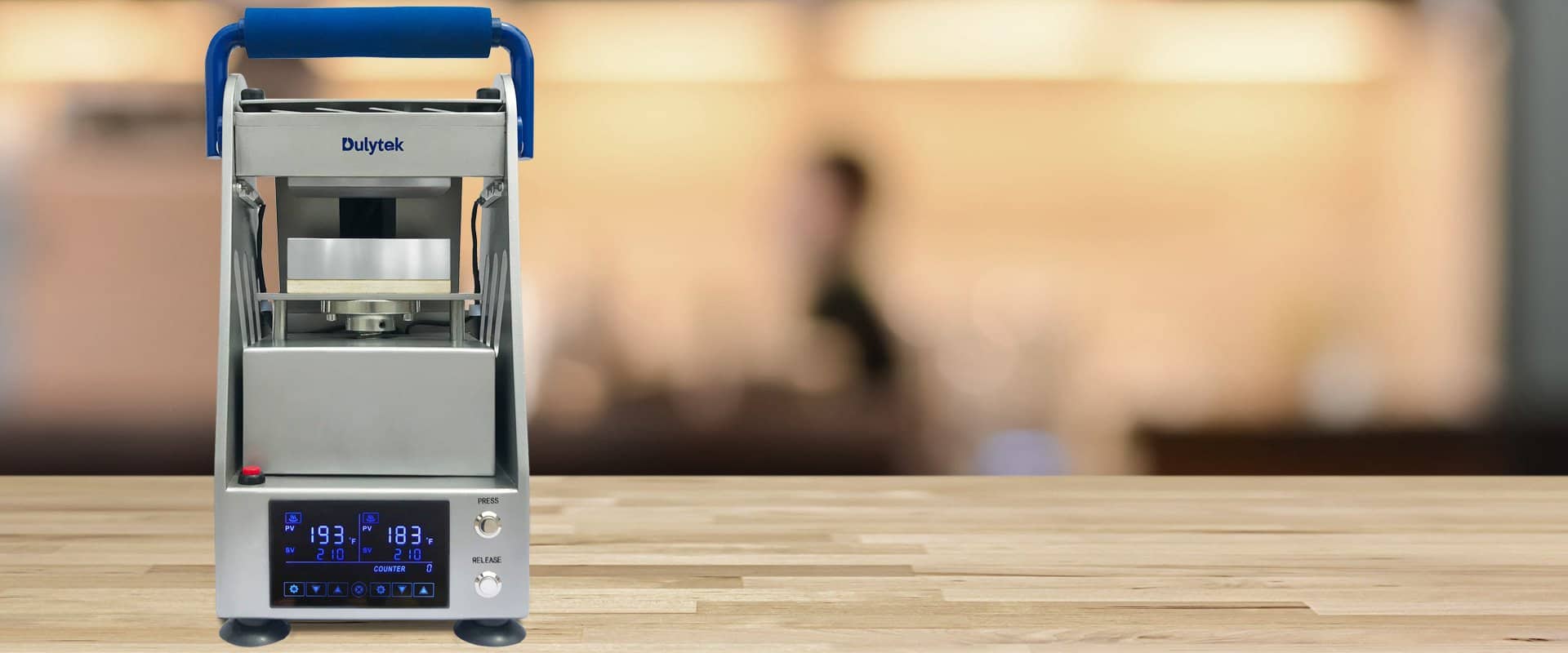 DW6000 3-ton Electric Press
This fully automatic, exerting 3 tons of pressure press is easy to use. Just plug it in, set the timer and temperature, and enjoy fresh rosin!
ELITE DE10K
Plug-&-Play Press
Our powerful 5 ton hybrid press is ideal for extraction facilities or seasoned growers looking for a high performance, push-a-button tabletop press.
---
DE10K 5-TON HYBRID ROSIN PRESS
The DE10K hybrid press uses heat and electrically powered hydraulic pressure to produce high quality rosin with superior fragrance and medicinal value. The press moves its 3 by 5 inch plates gradually until the full 10,000 lbs of pressure is applied.
HIGH QUALITY YIELD | 5 TON PRESS FORCE |
SAFETY SENSORS
DM1005 MANUAL ROSIN PRESS
Affordable, lightweight, and efficient for pressing rosin on a smaller scale, the DM1005 machine is an excellent choice for an individual user. This model is available in two voltage versions: American 110 V and European 220 V.
AFFORDABLE | LIGHTWEIGHT | EASY TO USE
---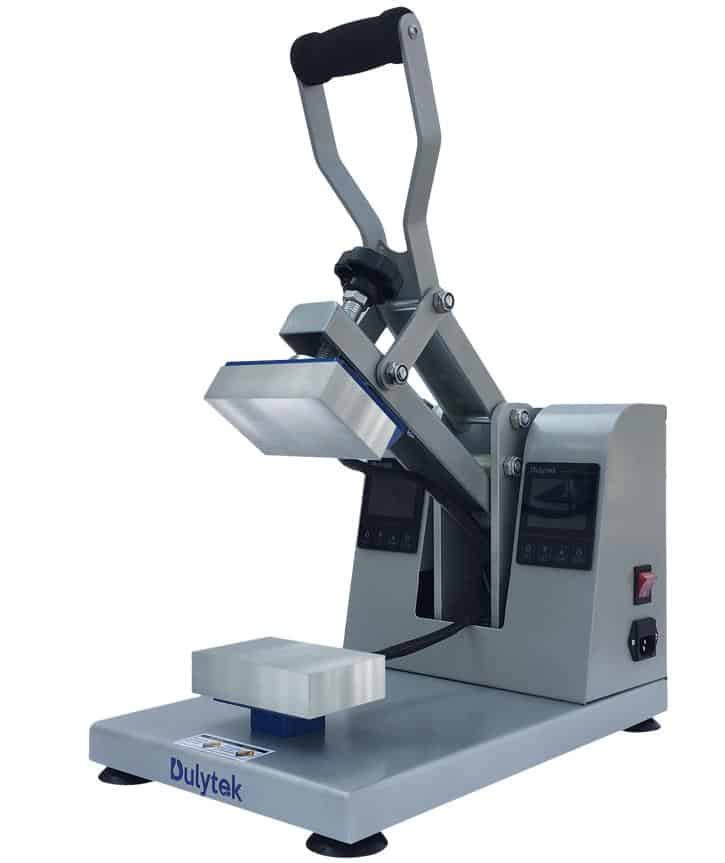 ---
PRODUCTS
Please feel free to browse our products and email us your questions at [email protected]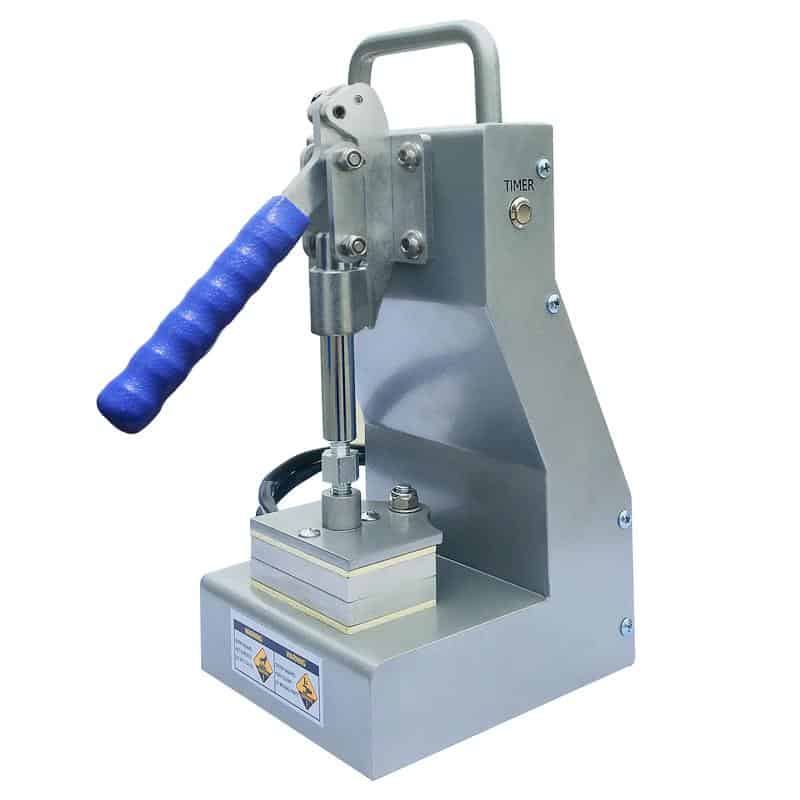 Dulytek® DM800 Personal Rosin Heat Press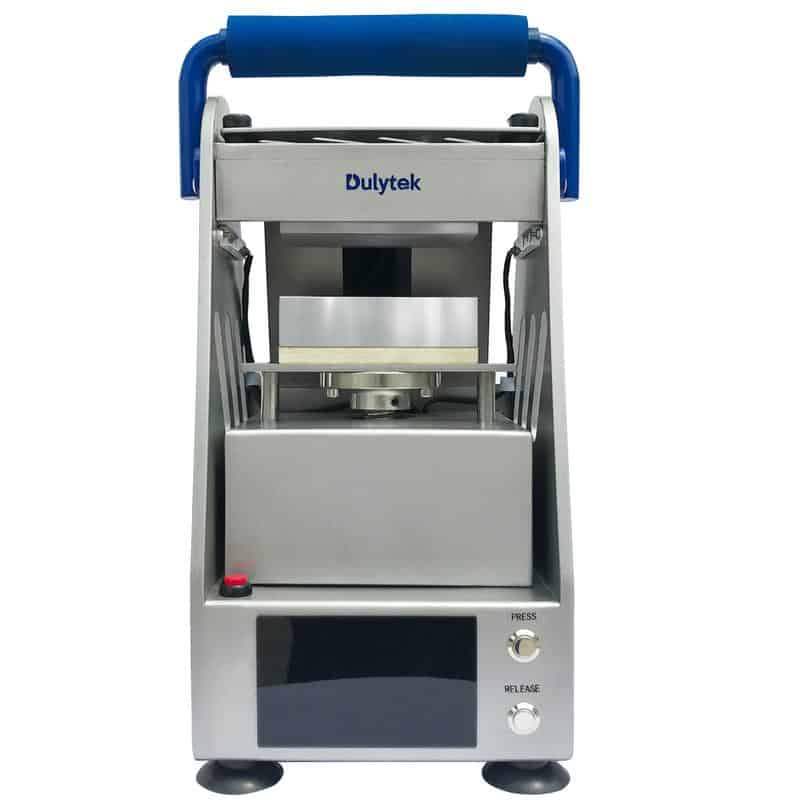 Dulytek® DW6000 Electric Rosin Heat Press, 3 Tons, Hands-Free
Dulytek® Quick Rosin / Wax Collection Gadget and Tool Set
---
ABOUT DULYTEK
Dulytek Equipment is a US-based engineering company that designs, manufactures, and sells botanical oil solventless extraction presses and related accessories for small to middle-size businesses such as experimental laboratories, herbal stores, breweries, and others. We build rosin presses that are easy to use, affordable, and reliable so that our customers can keep on running them day after day. Many of our press machines are lightweight and portable, which makes them convenient for home users. Our design team is constantly working on developing new ways to improve and optimize rosin extraction methods and provide our clients with the best products possible. No matter if it is a hydraulic, pneumatic, electric, or manually-powered rosin press, at Dulytek, we strive for quality workmanship and stand behind our product with pride. If you have more questions about our business and products, please feel free to email us.
---
Always get the best pricing with Dulytek coupon codes and more at the World's largest online cannabis coupon code directory, Save On Cannabis
Visit Dulytek for more!
People who shop Dulytek also like these stores