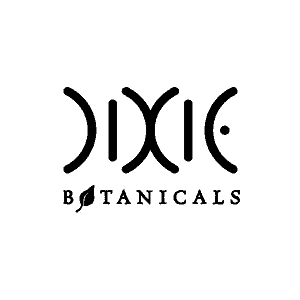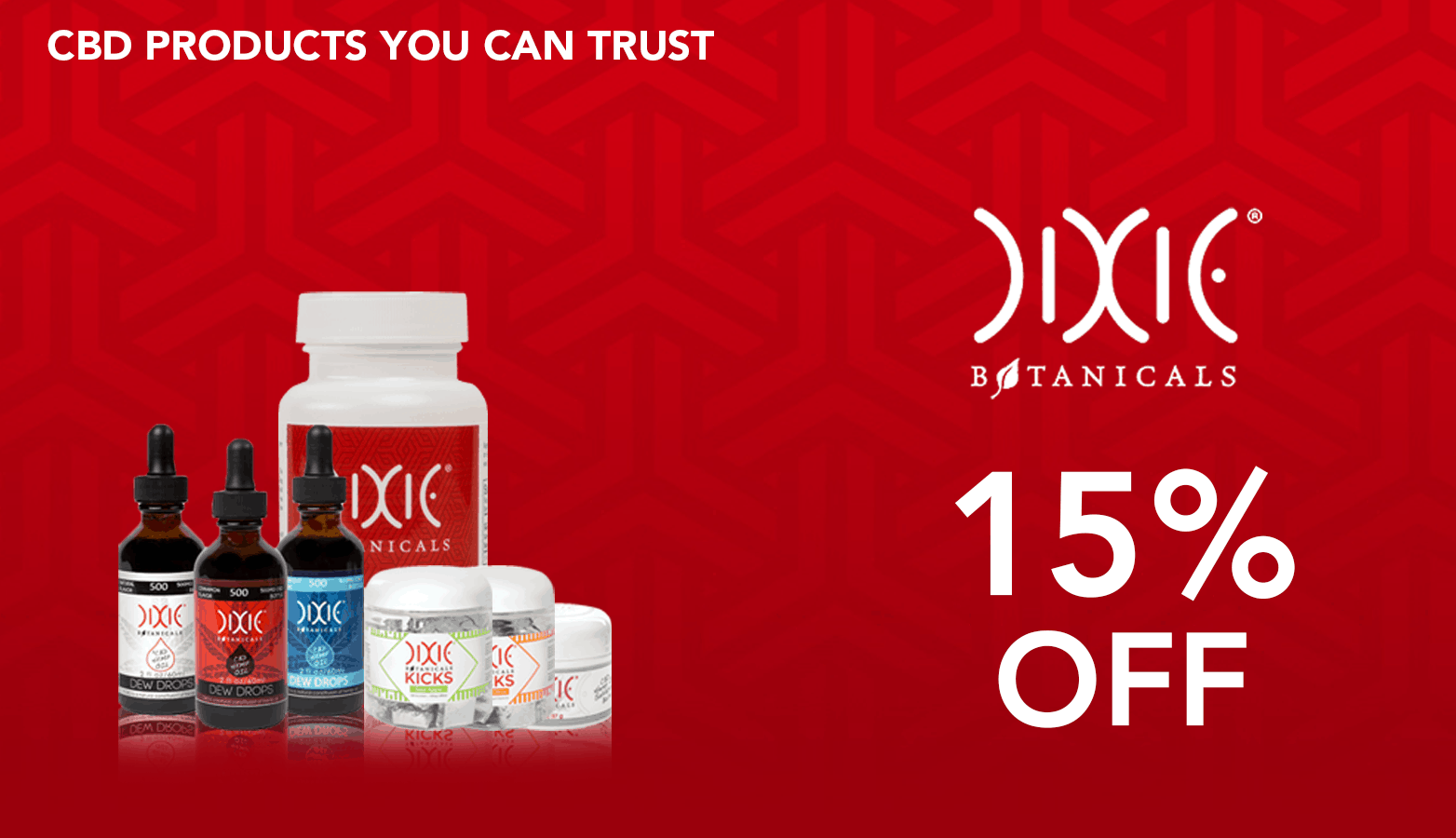 15% OFF site-wide at Dixie Botanicals! Get the most trusted brand in the industry.
See how the Dixie Botanicals CBD Orange Tincture worked for our expert. She tests it on her anxiety. See how one of the original CBD brands ranks.
Looking for CBD capsules? We tested the Dixie Botanicals CBD Gel Caps 25mg/30 Capsules & our expert breaks down the pros and cons. Also, save with coupons.
Save Money, Dixie Botanicals Coupon Code
ABOUT DIXIE BOTANICALS
Dixie Botanicals® launched its unique hemp CBD oil in 2012, and we were the first company to create mainstream hemp-based CBD products. Dixie Botanicals® equals top-quality CBD and provides people worldwide with the cannabinoids they need to perform at peak levels each day.
The Dixie Botanicals® line of consumer-friendly products has helped to normalize CBD use worldwide. Stevia-sweetened hemp oil tinctures, vegan capsules, and all-natural botanical salves have elevated the playing field.
Now you can find cannabis concentrate products like our CBD oil, crumble, and isolate. Potent Dixie Botanicals® CBD concentrates are ideal for dabbing, vaporizing, or creating custom edibles to boost your CBD levels rapidly.
All Dixie Botanicals® products are crafted using our expertly cultivated and scientifically extracted hemp oil. A carefully chosen team of scientists, clinical herbalists, and nutritionists formulate our hemp oil products to make them the highest quality CBD you can find.
Save money now with Dixie Botanicals coupon codes!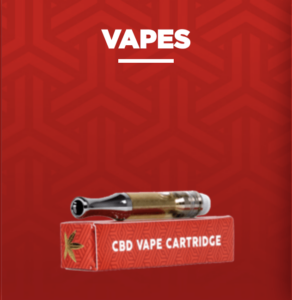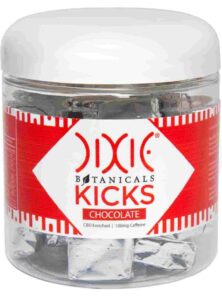 CBD ENERGY – Kicks
The perfect CBD energy boost any time of day. Dixie Botanicals® Kicks replace your favorite sugary coffee or high-calorie energy drink with an all-natural CBD chew. Comes in various flavors, a perfect addition to your morning routine.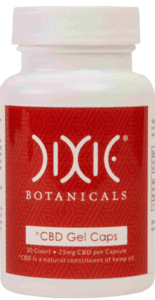 CBD CAPSULES
There's no easier way to get your daily CBD serving than with Dixie Botanicals® CBD Gel Caps. Packed into each of these CBD gel capsules is full-spectrum hemp-oil containing 25mg of CBD, as well as medium chain triglyceride (MCT) oil derived from wholesome coconut oil to boost absorption. Offered in an ultra-compact 30-count jar, your Dixie Botanicals® CBD Gel Caps can be easily slipped into your gym bag, luggage, or desk drawer so that you always have your CBD on hand.
TRIPLE LAB TESTED
Each batch of our hemp oil undergoes high-quality testing at three points in the production process.
First Tested
When the oil is extracted from the hemp plant.
Second Tested
When the oil arrives from our source in Europe and clears U.S. Customs
Third Tested
After formulation into our line of award-winning products.
DIXIE BOTANICALS HISTORY OF HEMP
Hemp extracts have been used for many purposes dating back to the ancient Chinese Pharmacopoeia, written around 5,000 BC. Cannabis and hemp were considered medicines and were listed in the United States as well; in fact, cannabis could be found in the US Pharmacopoeia from 1850 through the early 1940′s. Despite centuries of hemp farming in the United States – including the hemp farms of Thomas Jefferson and George Washington – hemp agriculture was effectively banned in the United States in 1937. Fortunately for all, hemp products are legally imported into the US every single day and account for the abundance of hemp foods, hemp clothing, hemp skincare, and hemp dietary supplements found online and in thousands of stores nationwide.
When derived from hemp stalk, the cannabidiol – CBD is a natural constituent of the Hemp Stalk Oil is considered a food nutrient or dietary supplement, delivering the benefits of cannabinoids without the psychotropic/euphoric effects of THC.
We have a passion for the unique botanical profile of our hemp plants. We consider our stalk hemp oil a "whole food". Our products contain industrial Hemp Stalk Oil pressed from the mature stalk of the industrial hemp plant, and our unique "cultivars" of hemp provide significant quantities and concentrations of cannabidiol – CBD oil and other non-psychotropic phytocannabinoids in this natural oil.
Phytocannabinoids, also known as plant-based cannabinoids, are also found in other plants like flax, cloves, hops and black pepper, but we feel that hemp offers something unique: a harmonious combination of organic plant constituents that is unique in nature. There are over 200 natural compounds found in Cannabis sativa plants. Our goal at Dixie Botanicals is to deliver the natural goodness of hemp to you.
HOW CBD PRODUCTS ARE MADE
Dixie Botanicals® CBD products are crafted using non-GMO hemp oil. Pure CBD hemp oil is extracted from cannabis varieties that are naturally abundant in CBD and low in THC.
A specialized extraction process is used to yield highly concentrated CBD oil that also contains other nutritious material including:
Omega-3 fatty acids
Terpenes
Vitamins
Chlorophyll
Amino acids
Beneficial phytocannabinoids like:

Cannabichromene (CBC)
Cannabigerol (CBG)
Cannabinol (CBN)
This oil can then be formulated into products like tinctures, liquids, and salves.
CBD hemp oil can also be further refined into a 99 percent pure CBD isolate. You can use this powdered CBD in a number of ways, like for dabbing or creating custom edibles. Dixie Botanicals® also uses CBD isolate to formulate some of our products, making them completely THC free.
What are CBD Supplements?
CBD supplements are consumable products that contain the all-natural cannabinoid CBD. CBD, or cannabidiol, comes from the stalks and seeds of cannabis plants like hemp.
CBD can be easily extracted from hemp in the form of a type of cannabis oil called CBD oil. CBD oil can then be infused into various types of supplements, including CBD capsules, CBD tinctures, CBD vape oil, CBD energy chews, and CBD topicals. It can also be filtered into concentrated supplements, such as a pure CBD powder called CBD isolate and CBD dab oil.
Over the years, a growing number of athletes of all types, including golfers, have started to incorporate CBD products into their pre- and post-training routines. This is because without causing any intoxicating effects, CBD interacts with the body's native systems to assist the body in achieving homeostasis.
Specifically, CBD interacts with receptors of the endocannabinoid system, a major regulatory network that keeps many functions crucial to athletic performance – such as metabolism, energy balance, immune system response, and more – running optimally.
Derived from imported hemp and non-intoxicating, CBD supplements are legally available in the United States without a prescription.
Always get the best pricing with Dixie Botanicals coupon codes and more at the World's largest online cannabis coupon code directory, Save On Cannabis
People who shop Dixie Botanicals also like these stores