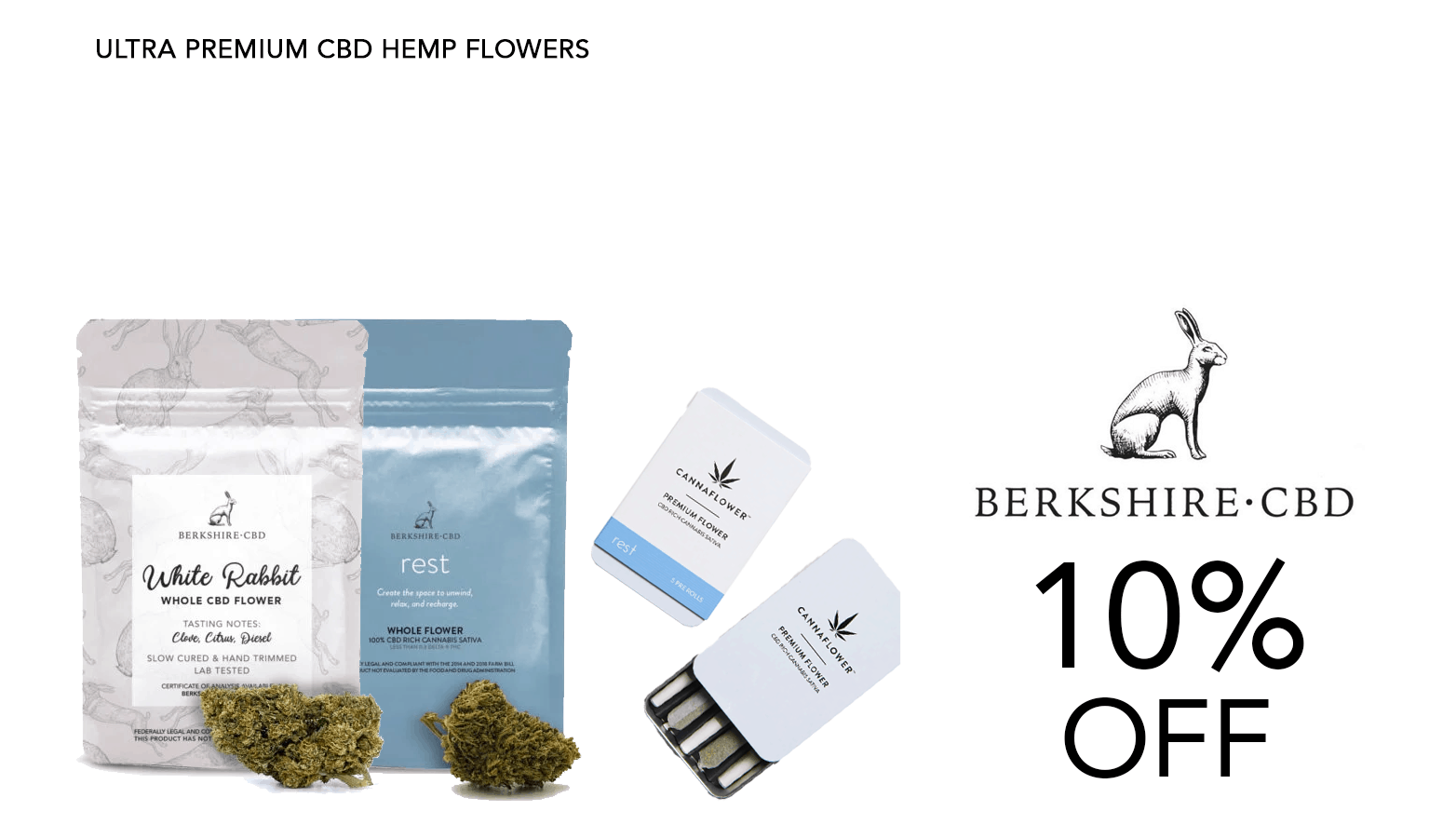 10% OFF site-wide Berkshire CBD coupon! Ultra premium CBD flower and oils.
Our reviewer tests the Berkshire CBD Bubba Kush, see how well it met expectations. We give it a smoke to see if it is worth your money.
Berkshire CBD Coupon Codes
Berkshire CBD is now CannaFlower.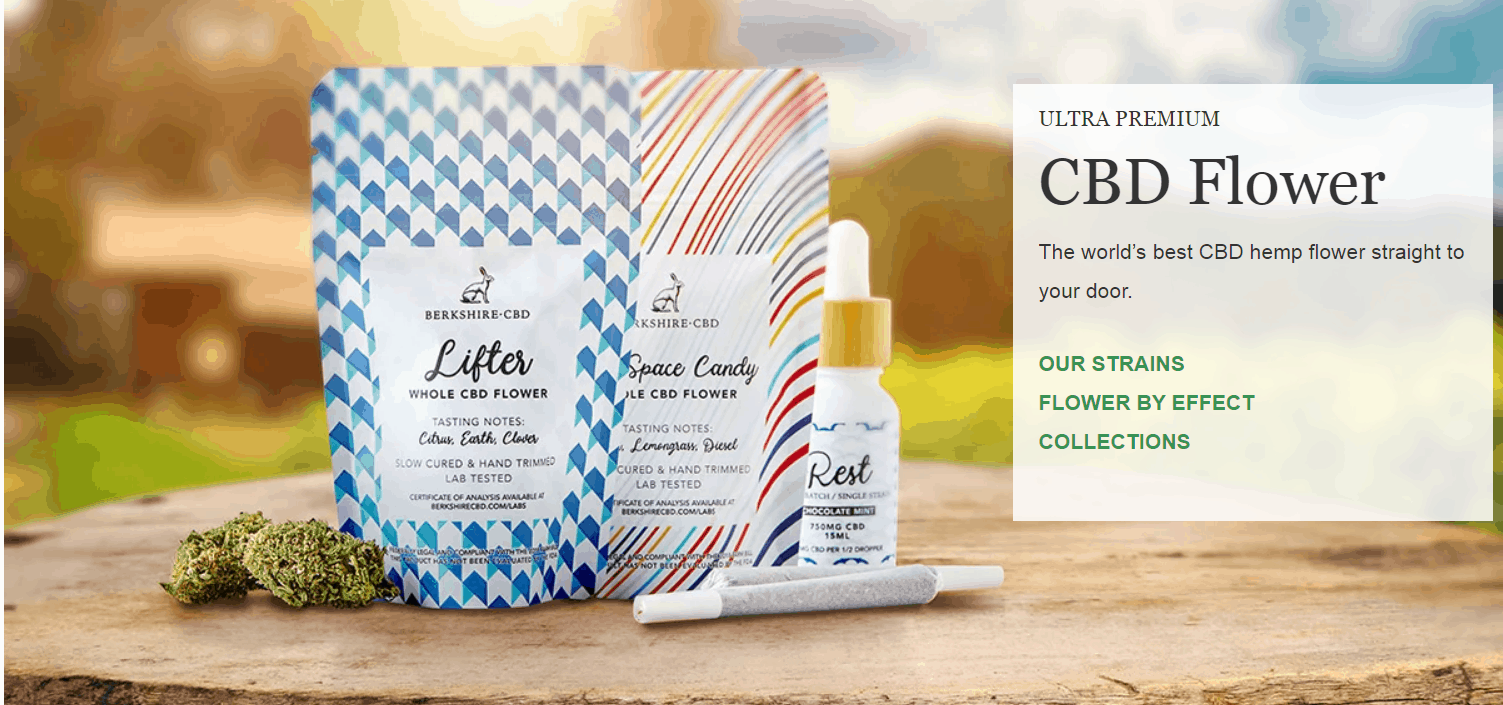 ---
The Berkshire CBD Difference
Hemp flower is our passion. We know the secret to cultivating magnificent flower. It's precision in planning and passion for our customers. From our slow-drying strategy, to our hand-trimming, to our 60 day cure, we have you in mind. Every step of our process is designed to ensure excellence in your finished hemp flower. You can relax when you buy online with us. Know that you are purchasing a flower product that has been cultivated by the practiced care of dedicated artisan growers. We take pride in everything that we do. We promise to deliver you the highest standards in the CBD flower industry.
Quality Hemp Flower
Here at Berkshire, we understand that there is a huge difference in the quality of hemp flower that is currently available. Every step of our process is refined to ensure that the products we deliver represent the highest premiums in the industry. Far from the large scale cultivation that produces biomass for oil extraction, we focus on micro plots of premium, low THC cannabis that are grown specifically for high quality flower. On our farm and, with our partner farms, we aim to cultivate under an acre of premium hemp each year. This smaller scale allows our expert growers to pay attention to every individual plant to ensure that they are getting all of the micronutrients they need for optimum health. This, in turn, leads to the highest bud quality possible from our chosen genetics. Every Berkshire product that we mail to your door represents our commitment to grow only premium quality flower.
Storing and Processing
We understand that premium quality hemp flower does not stop once the plant leaves the field. In fact, we recognize that one of the biggest factors in producing a quality end product relies on the ability to properly dry and cure the flower. This is yet another reason we choose quality over quantity. It is extremely difficult to control the proper curing process of any premium product when there is simply too much to store in a controlled environment. At Berkshire we have created curing and storing rooms for our flower, modeled after the highest standards in the medical cannabis industry. All of our flower products are stored in the dark at 60 degrees for 8 weeks at 55% relative humidity in glass jars before they ever make it to our fulfillment shelves. These methods are designed to preserve the rich and distinct terpene profiles and cannabinoids of each of our strains.
Shipping & Delivery
When you buy from us, we take care of every aspect of your experience. Your orders arrive at your door quickly and discreetly. Each package contains all corresponding COA's for every flower in your order. Every batch is tested by a 3rd party, state-certified laboratory to ensure federal compliance and the transparency of our products.
Flower Menu
Our product lineup for 2020 is sure to make flower enthusiasts cheer. We currently offer over 20 distinct strains. Packages are available ranging from 3.5 grams to 1 ounce. Whether you are new to hemp flower or a seasoned connoisseur, we are confident that there is something for everyone in our current offerings. Need help deciding? Just reach out via Live Chat or email us at info@berkshirecbd.com to connect with a member of our team.
Terpene Rich
There is a lot of talk about terpenes lately and for good reason. You can often instantly tell the holistic quality of a flower by how robust the terpene profile is. Meaning, a strong and complex aroma to the flower generally points to some interesting things going on in terms of quality and potency. Terpenes are becoming more widely recognized as major players in the specific qualities of an individual strain, particularly when it comes to their therapeutic aspects. The interesting thing, and the reason that terpenes can be such an indicator of quality, is that terpenes are the first thing to suffer when a cannabis plant is cultivated, processed or cured incorrectly. That means that, even with premiere starting genetics, there is no guarantee of a finished quality terpene profile without excellent quality control standards at every step of the process. That is one of the reasons that we invest so much time to ensure that the terpene profile of our flower is preserved at every stage of its development. Let's face it, without the terpenes, hemp flower becomes a lot less interesting.
Compliant CBD Flower At Berkshire we grow and cultivate all of our premium hemp products in strict compliance with state growing regulations. We are a state licensed grower and processor and we also partner with other state licensed farms that share our small batch philosophy. All of our products have been state tested and approved at the time of harvest and all of our flower inventory is tested every three months to ensure up-to-date federal compliance. Every order that we send out is accompanied by corresponding third-party, state certified COA's ensuring the quality and compliance of all of our products.
Trust
We know the value of a trusted relationship. It is one of the reasons that we are almost exclusively a direct to consumer organization. We want to be able to control every step of the process to ensure that your experience is second to none. If it's not, we want to hear about it and have the ability to remedy it. We treat our products and our customer experience as if we were serving our own family. If you have any questions, please know we are here for you. The best part of our day is when we get an email from you. When you order from Berkshire CBD, you're family. Welcome home.
* FDA Disclosure: We do encourage all of our customers to seek medical advice before beginning with our CBD products. Medical conditions should always be discussed with your doctor. The health benefits of industrial hemp, CBD strains/hemp strains, CBG flower, full-spectrum oil, or other varieties, our pre-rolls, our CBD oil, or our product descriptions have not been intended to diagnose, treat, cure, or prevent any disease. Our statements have not been evaluated by the Food and Drug Administration (FDA).
---

3rd Party Lab Tested
All of our flower for sale is third-party, lab tested and each order is accompanied by a certificate of analysis to ensure premium quality and a delta 9 THC content of less than 0.3%

Organic Practices
All of our hemp plants are grown using all organic farming practices. All soil amendments are organic certified and no chemical herbicides, pesticides or synthetic fertilizers are used.
Small Batch
All of our hemp bud is slow dried, 60 day-cured and hand-trimmed, similar to high THC cannabis strains, for the highest quality product and most enjoyable experience possible.
---
Quality is our top priority.
We are a family-owned farm dedicated to growing and sourcing ultra premium flower. We work closely with small farms in conjunction with third-party, state-licensed testing facilities to ensure that we bring you the very best experience in flower. All of our ultra premium cannabinoid rich flower is slow dried, 60-day cured, hand manicured, and cultivated outdoors without the use of any chemical herbicides, pesticides or synthetic fertilizers.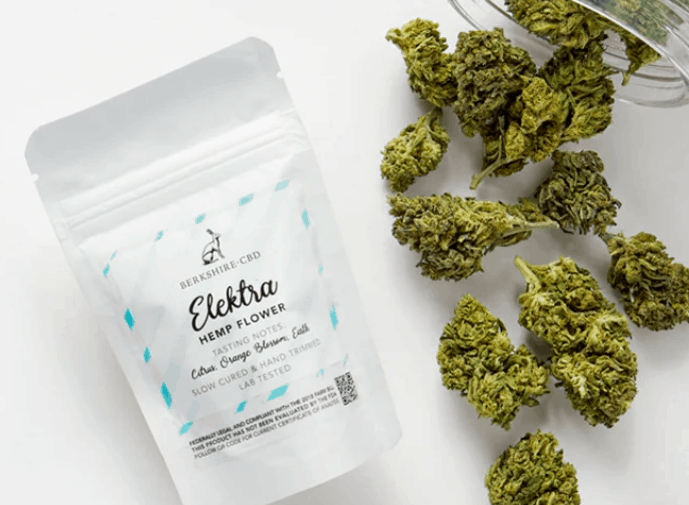 ---
Save money now with Berkshire CBD coupon codes!
---
Berkshire CBD
Berkshire CBD is a small New England farm dedicated to growing and sourcing the highest quality CBD hemp flower available. Working with small farms committed to organic growing practices, we use proven genetics to cultivate our line of ultra-premium hemp flower products. We aim to set the standard for quality, customer service and compliance by treating every order as if it were our own. From our fields, to our curing jars, to your doorstep, we aim to excel. Every step of our process is designed to to ensure you receive the absolute best hemp flower experience possible. For more information about Berkshire CBD or any of our products please reach out to us at info@berkshirecbd.com with any questions or feedback. We would love to hear from you!
---
Get the best Berkshire CBD coupon codes and more at the world's largest online cannabis coupon code directory.
Visit Berkshire CBD for more!
People who shop Berkshire CBD also like these stores